In 2022, some updates have been made regarding Intrastat. There were also country-specific changes in France.
In France, Intrastat returns only have to be submitted if there is an explicit request from the French customs office. In this context, we kindly ask you to confirm to us that you have received such a request.
As of 01/2022 the following changes apply:
Intrastat delivery thresholds no longer exist in France

Companies that have to submit Intrastat returns will be contacted by the customs authorities

→ You will receive a letter from the French customs office "La Douane"
Unless you have received a letter, we can deactivate the Intrastat AddOn if already booked. As soon as there is a request, we ask you to proactively approach us so that we can prepare the returns.
Enclosed, you can see an example letter: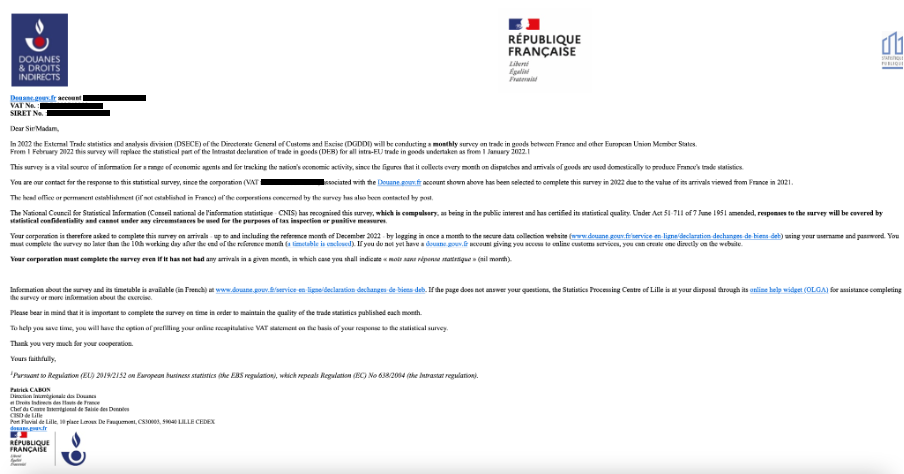 Of course, we can prepare and submit the retroactive Intrastat returns before 01/2022 as usual. In the customer dashboard, you can view the delivery thresholds under the Intrastat tab. You can easily book the AddOn - Intrastat - France in the client dashboard.