In this article, we explain how you can quickly and easily enable other users to access the dashboard. Other users can be for example, your tax advisor or other employees.
Additional users can be added via Settings → Manage users. Required is only e-mail address from the additional user.

Important: The addition has to be made via the access of the main account from the owner. Usually, this is the e-mail address that was registered while booking Taxdoo.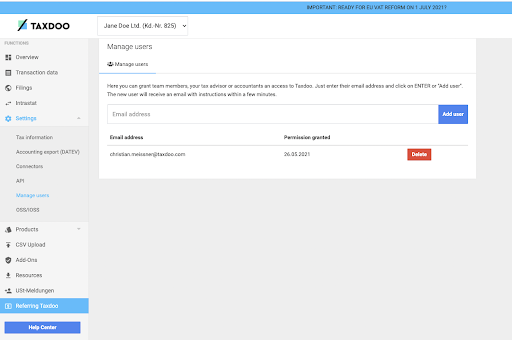 If you granted dashboard access to your tax advisor, please send this article to our book-keeping-features to him/her. Please keep your possibility in mind to get your DATEV onboarding by booking the DATEV-add-on.
Attention:
Please note that new users are entitled to book chargeable add-ons.